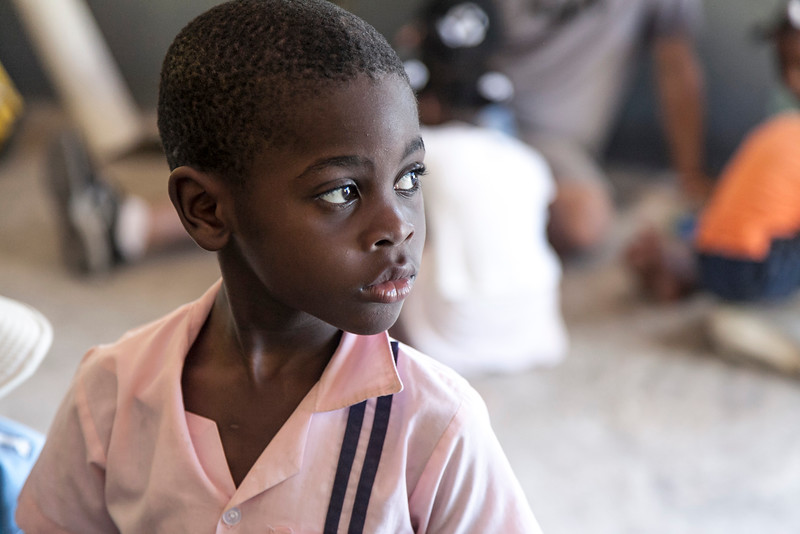 I will change myself, I will change my community, I will change my world
Child Sponsorship
Children are being rescued and lives are being changed. Each one of our three shelters continues to rescue children off the street and provide a loving and safe environment for them to live. Because of your prayers and monthly sponsorship, change is being made possible. Over a five year time, we have seen the first-hand affects of how your sponsorship has made a difference. Chanje Lakay, which opened its doors just under a year and a half ago, is now home to nearly 20 children. Each one of these children has been rescued as a direct result of your support of the Next Child Sponsorships. These 20 kids, in addition to the others at Zanfan Lakay and Chanje Lakay: Bellanton, are receiving clean water, three meals a day, clothing, education, medical attention, and regular biblical input. Along with these necessary tangible needs, they are also learning what it looks like to make a difference in their communities, and ultimately, their nation. When children have confidence, gained from the security of a stable home, these impactful changes are possible. Our prayer is that each one of the 125 children becomes a difference-maker, leading and encouraging others to transformation.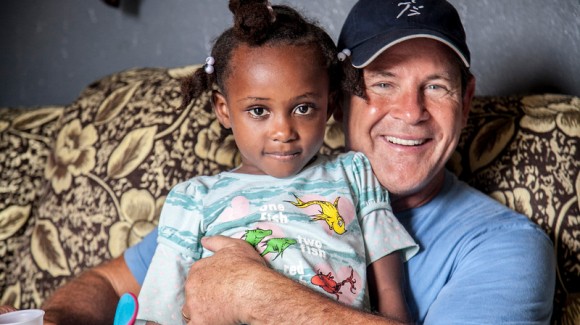 Pastor JP Jones (pictured above) loving on one of the children from Chanje Lakay!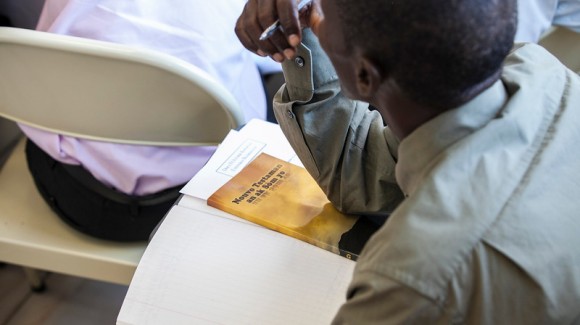 Thanks to your generosity, over 200 Haitian Bibles were given during the Pastors Conference!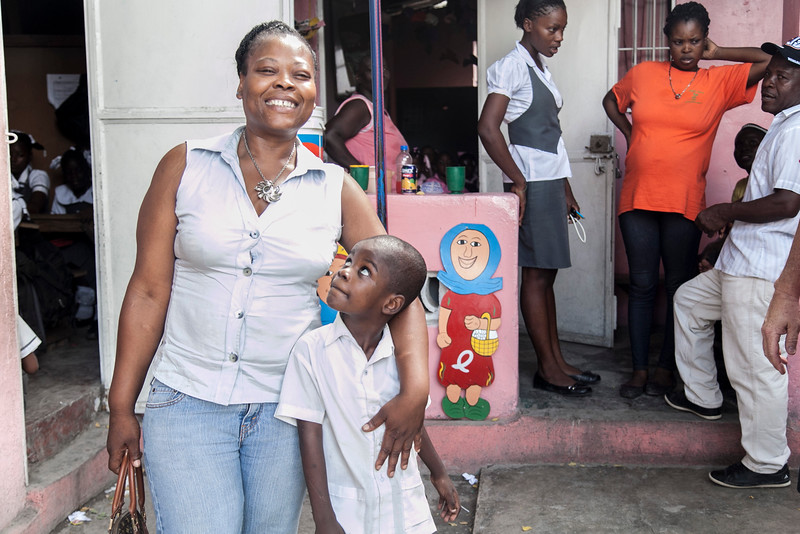 Spotlight: Mimi – Loan Officer
Mimi was born in Croix des Bouquets, Haiti and lived there until she was about 10 years old. At that time, she and her family moved to the United States. When the earthquake struck Haiti in 2010, she decided to move back to her home with the hope to make a difference. She moved to one of the most impoverished and dangerous cities in the nation, Cité Soleil. After a few years, she moved back to her original hometown of Croix des Bouquets, this time with a new purpose: to open a restaurant. It is through her restaurant where our paths crossed and a relationship began. Overtime, Mimi became a good friend and is now currently working as our loan officer, a position directly related to our growing microcredit ministry. As a loan officer, Mimi helps select qualified clients to receive loans and is in charge of managing their payment schedules. In addition, Mimi holds a monthly forum at her restaurant specifically designed for clients to learn from one another, brainstorm ways on how to improve their businesses, and stay up to date on all loan requirements. She is currently managing 17 loans. Today, her restaurant, Mya Bel, is a place we take every team. Mimi has been a great asset to our ministry and we look forward to seeing how God works in and through her! Please keep Mimi in your prayers, she is not yet a believer but has expressed a great interest in Christ!
November Haiti Trip – Pastors Conference
This November, a team of 12 men had the opportunity to travel to Haiti and spend a week engaging in various outreach opportunities. The trip was nothing less than powerful. Throughout the week, the men participated in widespread evangelistic and discipleship outreaches, including hosting a Pastors Conference. As the men returned from the trip and recounted their experiences from the week, some of the most talked about moments were the days spent training and discipling Haitian pastors. Although the team anticipated 150 pastors, over 220 were present for the two day conference. While there, pastors gained valuable tools necessary to lead their churches and communities in a Godly and healthy way. Unlike the United States where pastors are trained, educated and usually attend seminary, pastors in Haiti rarely have this luxury. In fact, just because someone is a pastor does not necessarily mean that they have put their faith in Jesus Christ. Needless to say, hosting an annual conference and training these pastors not only impacts their personal spiritual journey, but through the outreach of these 220 men and women over 25,000 Haitians will be reached with the Good News of Jesus Christ as well. Thanks to the generous donations of church members during our Bible Drive, each pastor was give a New Testament in their native language, Haitian Creole, and had the opportunity to hear teaching from Pastor JP Jones, Chanje Movement Founder Dave Brodsky, as well as other team members. Moments like
these remind us how thankful we are for a God who transcends culture and language. Despite the fact that most communication is done through translators, both the American team members and the Haitian pastors came together to worship our Creator. Our life circumstances may differ, but we are united by the love of Christ and have the ability to worship Him fully and completely in the presence of other believers, which is a powerful testament to God's love.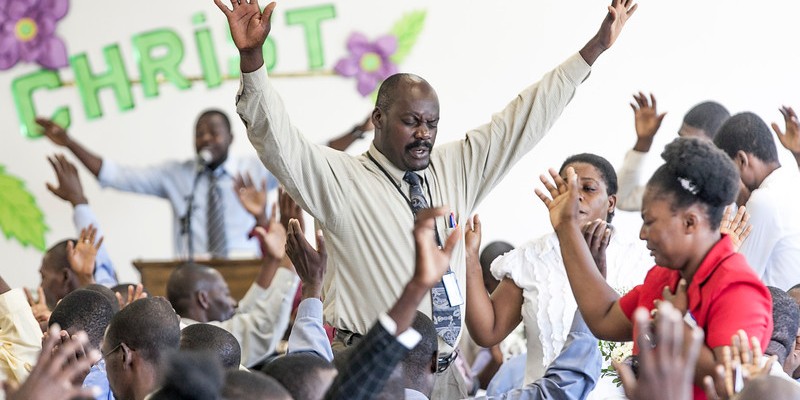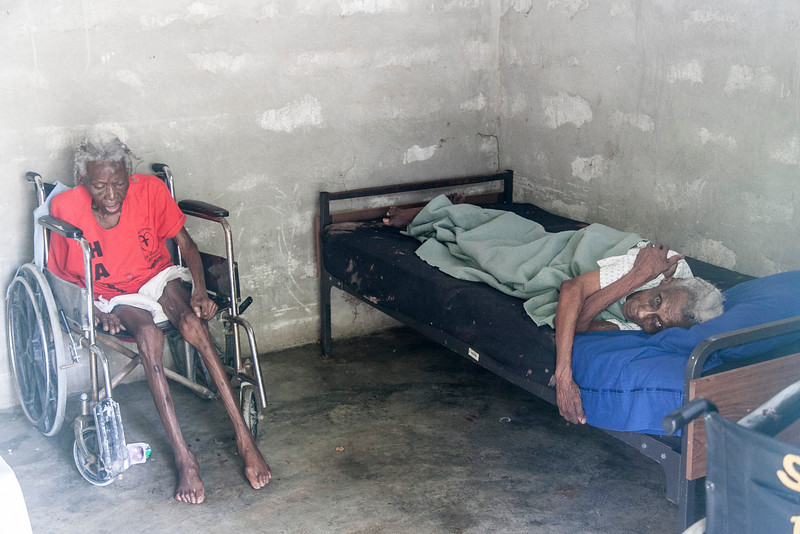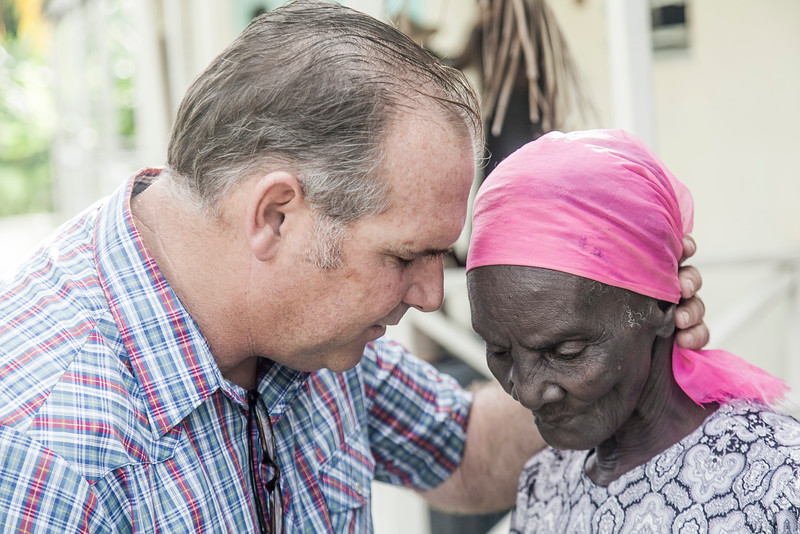 Micro-Credit Workshop
Not only did the men have the opportunity to share the Good News of Jesus Christ, they also had the opportunity to share valuable and practical business knowledge. While half the men were training and equipping pastors, the other half of the men were doing the same with local business owners, many of whom are loan clients. Due to the nature of the trip, as well as the valuable talent and expertise that the men bring, having the opportunity to develop both spiritual and fiscal tools in the lives of Haitians is something that we find absolutely necessary. Our micro-credit ministry has been abundantly growing and to date, nearly $10,000 has been invested in 17 loans in local Haitian businesses. Within the next near, we project $30,000 being distributed through micro-credit loans. Our hope is that by giving people the opportunity to learn how to properly run a business and the  financial means necessary to grow their business, lives will be changed.
Convalescent Home
This year, in addition to feeding people on the street, evangelizing in the park, hosting a pastors conference and a microcredit workshop, the team also participated in a new outreach project: visiting a local convalescent home. Despite the fact that this was a new evangelistic opportunity, unique to this team, the men were touched and their time spent in the home was something that many recount as a highlight of the trip. Operated by Catholic Korean nuns, it houses many men and women who have nowhere else to go. Residents, family and friends can be confident that they are cared and provided for. In fact, those who pass away at the home are buried in a proper way at no charge. In Haitian culture, having a funeral is of high value, so much so that many families go into debt in order to provide a suitable funeral for their loved ones. For families who already have trouble providing basic needs for themselves, having the comfort that your family members are being properly treated after they pass away, and having those expenses spared, is a huge relief. Members of the team had the opportunity to walk around the facility, meet people, listen to their stories and individually pray for their needs. It was a powerful and humbling experience.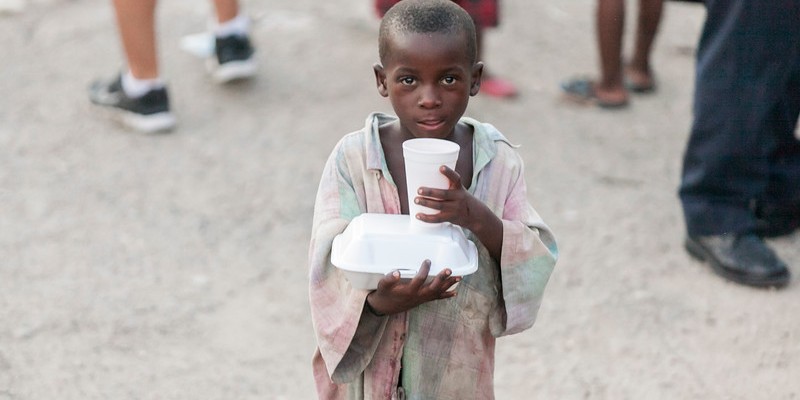 The men were able to meet tangible needs by providing over 400 meals for men, women and children living on the streets of Haiti.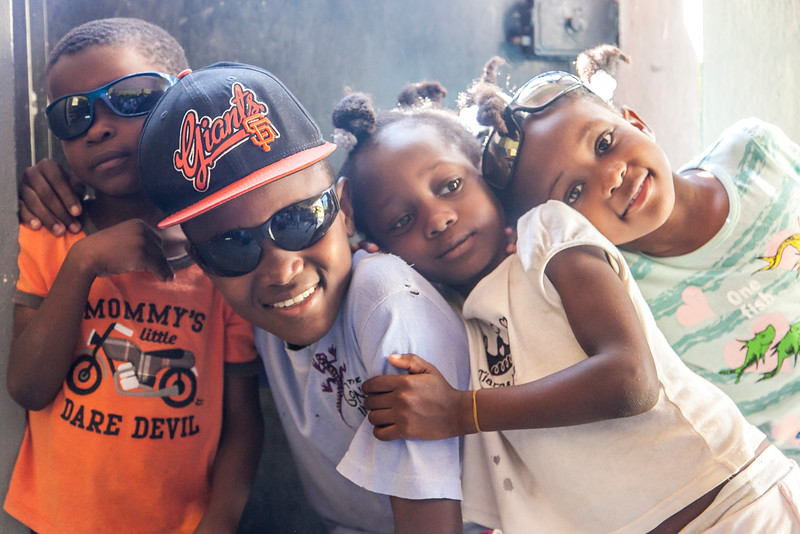 What's Next
It is apparent that God has been growing our ministry not only on the ground in Haiti, but also in the lives of those who participate on the trips. Over the past five years the Chanje Movement has had the opportunity to take over 100 people on short-term mission trips to Haiti. Many have returned multiple times. Clearly, God is growing our ministry and growing the partnerships. Moving into 2015 there are many things on the calendar for the Chanje Movement. In March 2015, Crossline Church will be hosting the second annual MissionsRace and MissionsFestival. Last year, the Chanje Movement, official charity of MissionsRace, raised over $8,000 for various outreach projects. We pray that this coming year will be equally successful, with a goal of raising $25,000. Visit missionsrace.org and join our challenge Dare to Chanje. In addition, more teams are being formed, more businesses are being impacted and ultimately, more lives are being changed. We are so thankful for your prayers and support. God has provided abundantly, answered prayers and continues to lead and guide us as we follow Him through this journey. We are excited for what lies ahead both here and abroad!